Products Catagories
News & Events
Contact Information
Shanghai Consung Intelligent Technology Co.,Ltd.
Add: Building B, No.161, Zhenye Road,Dongjing Town, Songjiang District,Shanghai
Tel.: 0086-21-67658975
Fax: 0086-21-67658975
Email: marketing@consung.com.cn
Skype: consungmachinery
Web: http://www.consung-labeling.com


Products
Manual Flag Labeling Machine

Model: BGJ-W50
Description:

This semi auto labeling machine is special designed for spoon labeling, fork labeling and knife labeling.
1.Use: our semi automatic wire labeling machine achieve semi-automatic labeling the adhesive label or adhesive film on the wire,water pipe, screwdriver,cable etc.
2.Effect: improve labeling efficiency, accuracy,quality and stability; Lower product cost effectively and make the product more beautiful which lead the product to be more competitive.
3.Applicable Label: adhesive labels; adhesive films.
4.Applicable Product: The long round products which must be labeled with paper label or film label on the surface;
5.Applicable Industry: Widely used in Electric, Medicine, Plastic, industries etc.
6.Application examples: wire labeling, pipe labeling,cable labeling,power line labeling etc.
Mexico Customer Sample For Your Reference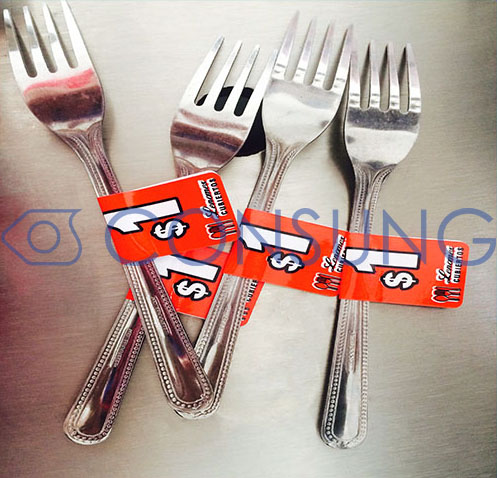 We can customize different kinds of labeling machine according to your product. Contact us! Get Best Labeling Solution!

Related Product
Hot Product