News Details
UK customer ordered automatic shrink sleeve labeling machine
Author: April Date: 2015/12/7 19:26:12
UK customer ordered automatic shrink Sleeve Labeling Machine

We have one customer from UK, who inquiried sleeve labeling machine before, his products are tall cups, requiring full body labeling, we checked the products and confirmed labeling requirement totally ok.
When he comes the first time, we visited one of our customer nearby who produced bottled juice, checked line production, our labeling machine running smoothly and stable, customer was very happy, and when the second time he came, we cooperated, now we're very good friends.

Below is the labeling sample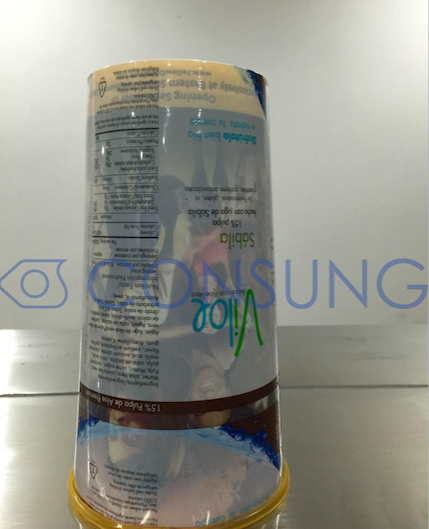 If you have same requirements, just contact us for quotation.
Products Catagories
News & Events
Contact Information
Shanghai Consung Intelligent Technology Co.,Ltd.
Add: Building B, No.161, Zhenye Road,Dongjing Town, Songjiang District,Shanghai
Tel.: 0086-21-67658975
Fax: 0086-21-67658975
Email: marketing@consung.com.cn
Skype: consungmachinery
Web: http://www.consung-labeling.com