News Details
The label requirements of wire line labeling machine
Author: Rose Zhen Date: 2016/8/20 9:44:56
If you want to buy one set wire line labeling machine, but you don't know how to customized labels.
But don't worry about this , I will help you to sum up some requirements.
Generally,you should to prepare roll labels for wire/line labeling machine,like this: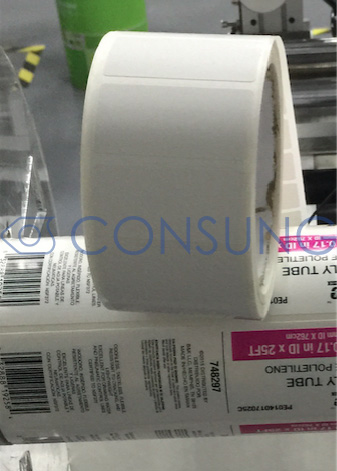 Now let's me according to the drawing of roll labels to show you labels requirements.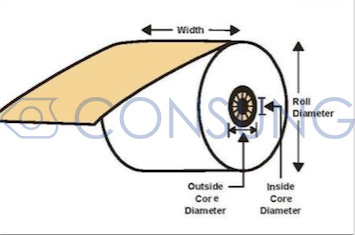 1.Inside core diameter: 76mm
2.outside core diameter:not required
3.Max roll diameter :250mm
4.The thickness of label:not required
5.Parameter gap between label 1 and label 2: 2.5mm , 3mm,3.18mm
6.The length of labels:40mm≤L≤170mm(we can according your label length to customized)
7.The width of labels:15mm≤W≤40mm(we can according your label width to customized)
8.the direction of labels:pls contact me to confirm when you order labels, I will recommend.
If you have any questions about the label requirements or wire/line labeling machine,
you are welcome to contact me anytime.
Products Catagories
News & Events
Contact Information
Shanghai Consung Intelligent Technology Co.,Ltd.
Add: Building B, No.161, Zhenye Road,Dongjing Town, Songjiang District,Shanghai
Tel.: 0086-21-67658975
Fax: 0086-21-67658975
Email: marketing@consung.com.cn
Skype: consungmachinery
Web: http://www.consung-labeling.com