News Details
The glue labeler balance payment from Malaysia and deliver to Port Kelang
Author: Rose Zhen Date: 2018/11/16 10:34:53
After deliver one set paper labels glue labeling machine to Bangkok, we continue sending one to Port Kelang, Malaysia.

Compare with hot glue labeling machine,
Cold Glue Labeling Machine
also have many advantages:
1. The price of wet glue labeling machine is more lower than hot glue labeling machine.
2. If you want one labeler to paste labels on bottles, but it doesn't need too much speed,
wet glue labeling machine is better choice, the speed is adjustable, can be up to 120-150 bottles/min

3.Paper labels cost is cheaper than self-adhesive labels, but more beautiful than OPP labels.

4. Installation and commissioning is very simple, the staff is easy to operate.

5.The machine cost is lower, but they are very durable,almost no replacement parts.

......
......
More wet glue labeling machine details, pls feel free to contact me:
Contact: Rose Zhen
Tel: +86 13501835549
WhatsApp:+86 13501835549
Skyp: rosezhen002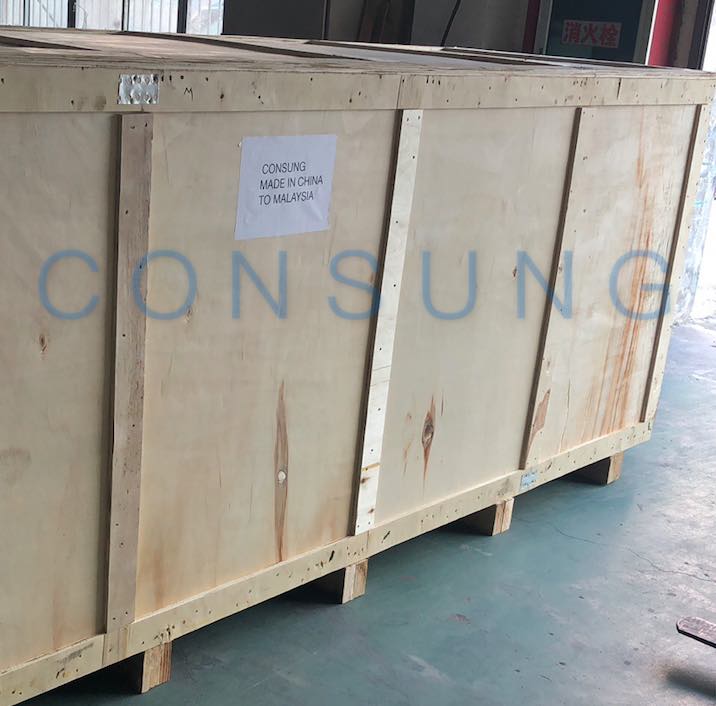 Shanghai Consung Co.,Ltd.
---
Products Catagories
News & Events
Contact Information
Shanghai Consung Intelligent Technology Co.,Ltd.
Add: Building B, No.161, Zhenye Road,Dongjing Town, Songjiang District,Shanghai
Tel.: 0086-21-67658975
Fax: 0086-21-67658975
Email: marketing@consung.com.cn
Skype: consungmachinery
Web: http://www.consung-labeling.com