News Details
Thailand customer order 2 sets wet glue labeling machine
Author: Rose Zhen Date: 2020/6/1 21:17:21
Thanks very much for the support from our Thai customer, order 2 sets wet glue labeling machine again,
and transfer us 50% deposit payment.
Total 19 kinds bottle, different bottle diameter, shape and label sizes.
We accordingly customized one machine, only 1 machine is enough, extra add some spare parts.
By this way, save some cost and also save more factory space.
More details if you want, call me:
Name: Rose Zhen
Tel: +86 13501835549
WhatsApp: +86 13501835549
Skype:rosezhen002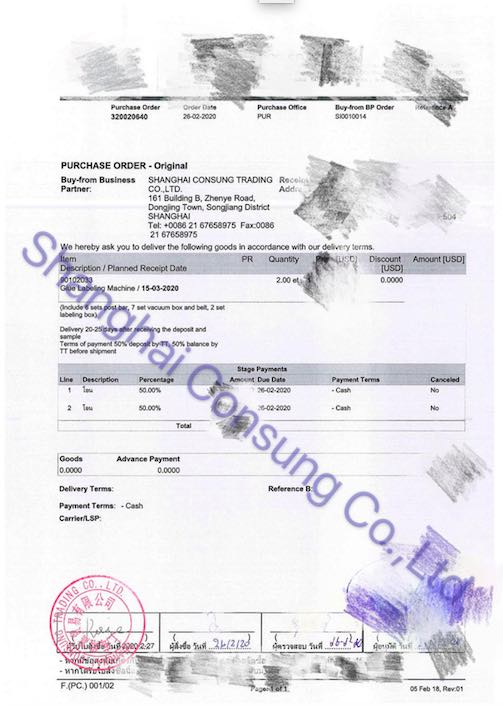 Shanghai Consung Co.,Ltd.
---
Products Catagories
News & Events
Contact Information
Shanghai Consung Intelligent Technology Co.,Ltd.
Add: Building B, No.161, Zhenye Road,Dongjing Town, Songjiang District,Shanghai
Tel.: 0086-21-67658975
Fax: 0086-21-67658975
Email: marketing@consung.com.cn
Skype: consungmachinery
Web: http://www.consung-labeling.com