News Details
Singapore customer order one set bags labeling machine
Author: Rose Zhen Date: 2016/10/18 20:38:55
BGF-300 is the model of our bags labeling machine, this one machine is used in pasting labels on poly bag,
plastic bag,poch bag, A4 paper, card etc.
Thanks so much for our Singapore customer Mr.ZL, thanks for his trust to order one set bag labeling machine.
I receive his inquiry:
"Dear Rose,
We are interested in looking for the above mentioned to settle our current bags below:
OPP polybags ranges from size:
10cm X 15.5cm to 29cm X 48.5cm
Sticker Label Size:
Do advise your specification
We would love to find out if you have the solution for us. Looking forward to your reply! Thank you. "
As for different bag sizes, different label sizes, we can according requirements to customized.
when you change different product, you only need simple adjust.
If you are intersted in our BGJ-F300 bag labeling machine , you are welcome to contact me.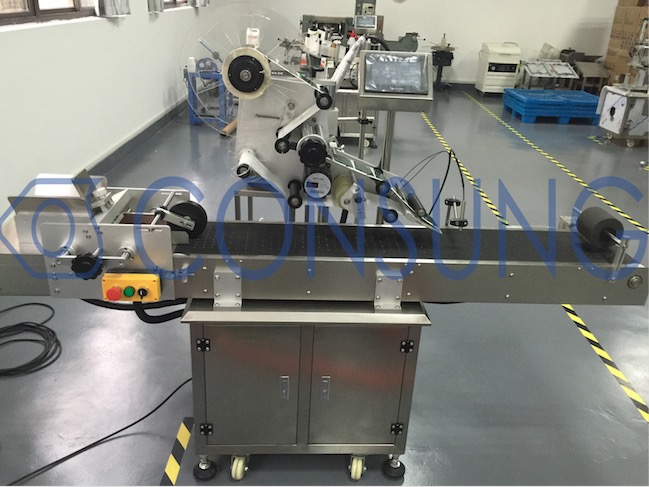 Products Catagories
News & Events
Contact Information
Shanghai Consung Intelligent Technology Co.,Ltd.
Add: Building B, No.161, Zhenye Road,Dongjing Town, Songjiang District,Shanghai
Tel.: 0086-21-67658975
Fax: 0086-21-67658975
Email: marketing@consung.com.cn
Skype: consungmachinery
Web: http://www.consung-labeling.com