News Details
Pouch bags labeling machine deliver to DFW airport Dalas,USA
Author: Rose Zhen Date: 2021-3-1 14:58:46
After the spring festival holiday, we speed up the machine production, and need to ship machines to our customers as soon as possible.
Today, finished and tested one pouch bags labeling machine, will deliver to DFW airport Dalas,USA.
This customer is in the food industry, want to paste self-adhesive labels on plastic or kinds of pouch bags.
Due to the small quantity, always use hands to paste or labeling before. But with more and more quantity production,
introduce machines to operate, will be the best choice.
Total have 2 bags sizes and label sizes.
No.1 bag sizes is 8''X5''= 203.2mmX 127mm, label sizes is 3.5''X3.5"=88.9mmX88.9mm
No.2 bag sizes is 11''X9''=279.4mmX228.6mm, label sizes is 6''X4''=152.4mmX101.6mm

I will share the pouch bags labeling machine test video and working progress with you,if you also want one labeling machine work for kinds of bags,
you can consideration this pouch bags labeling machine, also can contact me directly:
Contact: Rose Zhen
Tel/WhatsApp: +86 13501835549
Skype:rosezhen002
Wechat: +86 13501835549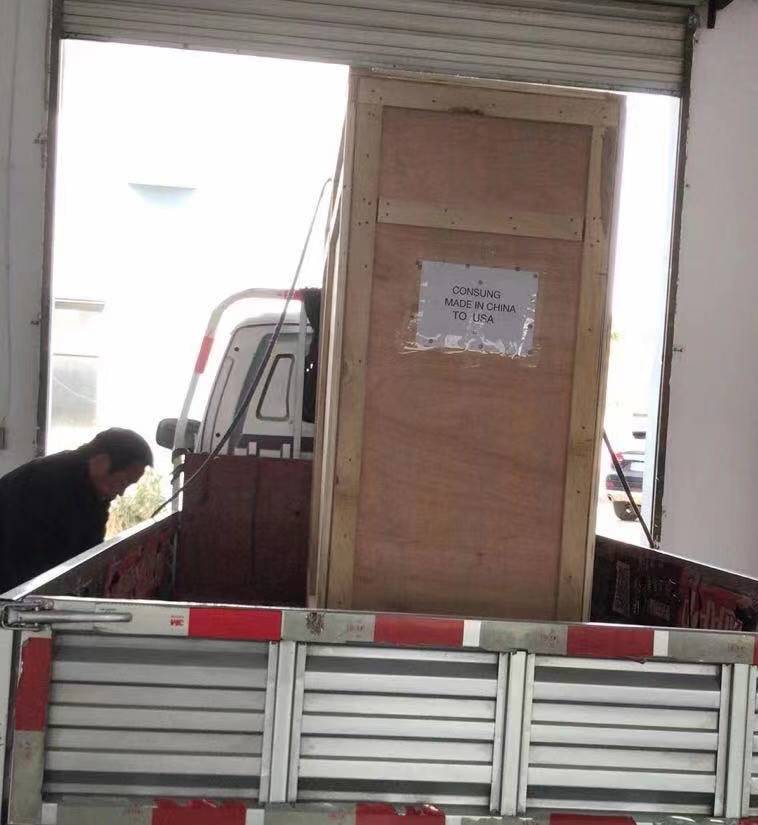 Shanghai Consung Co.,Ltd.


---
Products Catagories
News & Events
Contact Information
Shanghai Consung Intelligent Technology Co.,Ltd.
Add: Building B, No.161, Zhenye Road,Dongjing Town, Songjiang District,Shanghai
Tel.: 0086-21-67658975
Fax: 0086-21-67658975
Email: marketing@consung.com.cn
Skype: consungmachinery
Web: http://www.consung-labeling.com