News Details
Manual cable labeling machine for our UK customer
Author: April Fan Date: 2015/4/15 11:40:59
Manual cable labeling machine for our UK customer
Our UK customer is on the market for cable, he found us from internet about cable labeling machine. After communication, we know that before they label for cable by hand,which cause labeling precision is not good. he decide to improve production efficiency and labeling precision, so he found us which special for labeling and
Packing Machine
. his cable size is 28mm-50mm, and label size is 25*6mm. he bring his cable and label to our factory, we test their product in our cable labeling machine, he is very happy with our labeling machine, so he checked our company certificate, after confirmation, he decided to buy three sets of cable labeling machine. which is for UK factory, USA factory and china local factory. now this three sets of cable labeling machine already finished and prepared to delivery to customer.
Following is customer sample for your reference



Following is carton packing photo for your reference.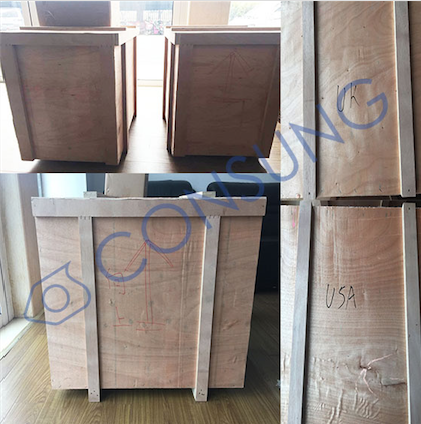 And If you are also our flag labeling machine, just feel free to contact us! We can customize according to your product.

Products Catagories
News & Events
Contact Information
Shanghai Consung Intelligent Technology Co.,Ltd.
Add: Building B, No.161, Zhenye Road,Dongjing Town, Songjiang District,Shanghai
Tel.: 0086-21-67658975
Fax: 0086-21-67658975
Email: marketing@consung.com.cn
Skype: consungmachinery
Web: http://www.consung-labeling.com