News Details
Chile customer order one set steel rod flag labeling machine
Author: Rose Zhen Date: 2016/8/29 21:36:08
I am so glad to receive Mella's email , thanks so much for your trust and support:
"Dear Rose,

It was great doing business with you.In behalf of my company , I wanted to thank you for all your support and continuous updates
you gave us during the lenght of our enterprise.

You will be glad to know the machine is working perfectly(on production conditions)and you even took a few liberties upgrading the
security component for our operators, you installed a slotted acrylic protection with caution signs and now the machine is both ,
safe and fast to use.

I'm attaching one picture of the machine along with our protections.

Take care and I'll be sure to spread the word about Consung so you can reach more people over here in Chile.


Best Wishes
Mella is my good customer, he is the manufacturer of steel rods in Chile.In order to save labor , financial and time,
flag labeling machine is his best choice,The steel rod diameter range between 6mm and 20mm, label length is 100mm, label width is 35mm.
It's available work by flag labeling machine.
The falg labeling machine and sample picture: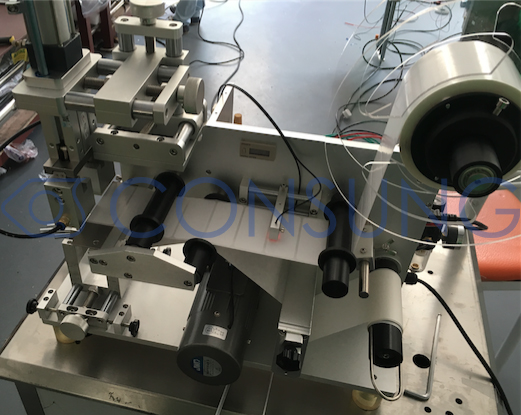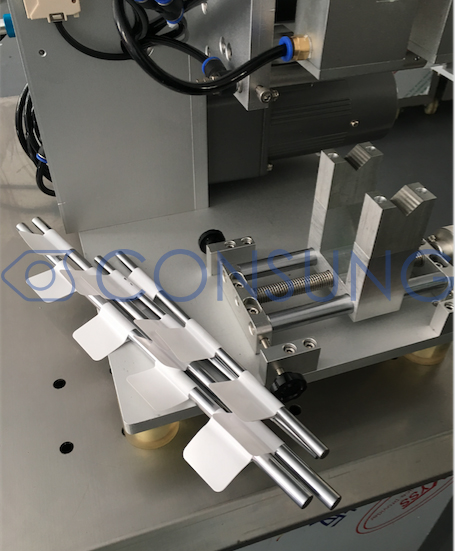 Products Catagories
News & Events
Contact Information
Shanghai Consung Intelligent Technology Co.,Ltd.
Add: Building B, No.161, Zhenye Road,Dongjing Town, Songjiang District,Shanghai
Tel.: 0086-21-67658975
Fax: 0086-21-67658975
Email: marketing@consung.com.cn
Skype: consungmachinery
Web: http://www.consung-labeling.com